Expert Li Shaohui lectures in GW
23-02-2022
On the afternoon of February 7th, GW invited Mr. Li Shaohui, the chief consulting trainer of Luoyang Branch of Beijing Aviation Association Certification Center Co., Ltd., to our company to make a lecture on enterprise management development and personal career planning. GM Chen Jianli and employees of all departments attended the lecture.
Mr. Li Shaohui illuminated the development direction of machinery manufacturing industry from the historical evolution of industrial development, discussing Luoyang's industrial status and historical culture, as well as Luoyang's development. He also clarified the direction of personal career planning from the perspectives of employees' mentality and self-positioning. The participants studied and discussed relevant issues earnestly and gained a lot.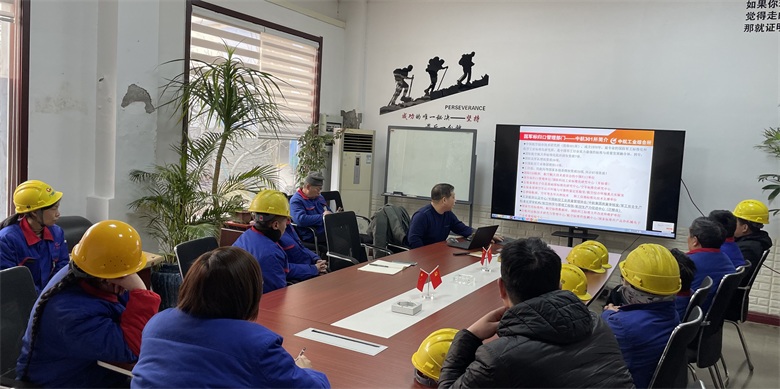 Mr. Li Shaohui emphasized that the enterprise is a stage for employees to play and employees are an important driving force for the development of the enterprise. Enterprises should explore and cultivate employees from the aspects of corporate culture, working environment, salary performance and so on so that they can realize their self-worth. Employees should focus on goals, adjust their mentality, and treat work as a career, which not only creates value for the enterprise, but also creates their own value. Both enterprises and employees should have a positive and enterprising attitude in order to truly realize the common growth and win-win cooperation of enterprises and employees.
The lecture enables everyone to have face-to-face contact with expert to solve their questions. All participants felt that they had benefited a lot and had a clearer direction for their future career planning and development.