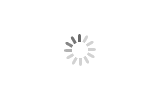 Rolling Mill Bearing Block Of Supporting Roller Of Cold Mill Machine
Brand : Guangwei Manufacturing Precision
Product origin : Henan,Luoyang
Delivery time : Contractual Stipulation
Supply capacity : Anual Capacity of Steel Spool is 4000 pieces
Material:
working roll (forgings):45 steel,40Cr,42CrMo
support roll (castings): zg310-570, zg270-500.
Our advantages: high-precision intelligent CNC manufacturing equipment, high-tech staff, mature processing system, strict quality inspection process, excellent production management process, is the guarantee of high-quality products.
Our company has a DMG DMF1800*600 five-axis machining center, a boma BM850 three Cincinnati CFV1100 vertical machining center three AU100AM yingyuan vertical machining center one vmc-1401 vertical machining center one LH320 horizontal machining center one cgl-2212z sky distance longmen machining center;Powerful equipment, so that we get strong quality assurance in product manufacturing and processing.
In order to better ensure the quality of products, in addition to the regular size inspection, the company bought a high-precision mobile bridge type three-position standard measuring machine, the detection accuracy up to 2 micron level, to ensure the absolute inspection basis of various parts size and behavior tolerance inspection.
Rolling Mill Bearing Block Of Supporting Roller Of Cold Mill Machine
Rolling Mill Bearing Block Of Supporting Roller Of Cold Mill Machine
Main Products: All kinds of mill bearing blocks, bending blocks and other mill precision parts, rolling mill bearing blocks.
The type is the bearing seat of mill work roll intermediate roll support roll, and can also accept other non-standard customizing from customers.
Product Process
The company has formed a set of mature mechanical processing technology for the production of bearing housing through the accumulation of long-term experience:
1、 Vertical Machining Center: According to the view shape milling depth 5mm to find the positive belt (each side has room for 1.5-2mm); clean and remove burr sharp edge for inspection. (first piece for inspection)
2、 Horizontal boring machine :It is found that a margin of 1.5 -2 mm is reserved for each surface of the normal belt, and the margin of the groove in the view is 1.5-2 mm; the margin of the hole in the hole is 3-4 mm; the length of each hole is 2-3mm; and the clear edge is used for removing the sharp edge of the burr for inspection. (first piece for inspection)
3、 Vertical Machining Center: Finish milling to (non-tolerance fit surface) requirements, milling length to find the right edge depth of 5 mm; boring to the requirements, each side of the residual amount of 1 ≤ 1.5 mm; each hole length to the requirements, and point to the two ends of the hole center hole; to ensure the dimensional tolerance and shape and position tolerance.
4、 Horizontal machining center: upper tooling, alignment length and alignment edge are based on the middle hole, and all sides meet the requirements;And point the center hole of each hole on the end face to ensure the tolerance of each dimension and form;Hole deep processing to requirements;Ensure dimensional tolerance;
5、 Vertical Machining Center:To the original hole as a benchmark, fine boring hole, to the requirements;Hole processing according to the difference, and then use a rolling knife rolling hole surface;To ensure the tolerance of each hole, a test shall be conducted to keep the allowance of 1mm before machining to the dimension.Clean and remove sharp edges of burrs for inspection.
6、 Bench-work:Each thread bottom hole positioning hole to requirements.
7、 Bench-work: Other oil hole and screw hole drilling tapping;Clean and remove sharp edges of burrs for inspection. (first piece for inspection)
8、 Final inspection: remove sharp edges of burrs by cleaning and send for inspection, and issue inspection list.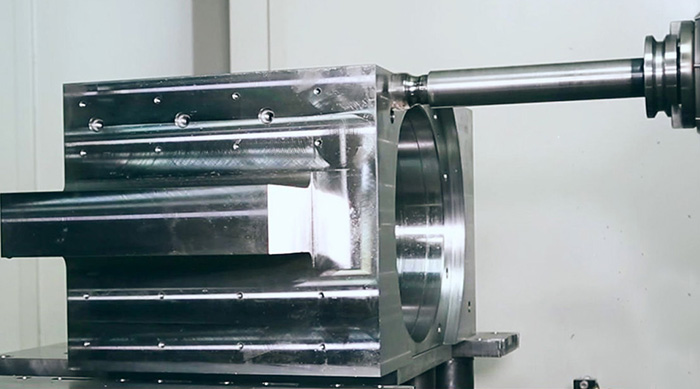 In the production process of rolling mill bearing seat bending roll block and other products, the optimized processing program is compiled by computer, and the process plan is arranged reasonably, which ensures the product quality to reach the international first-class standard.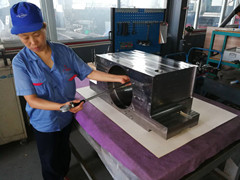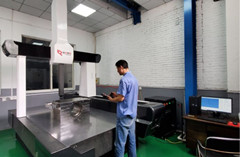 Start your day off right by reaching out to Luoyang Guangwei Precision Manufacturing Technology Ltd. for any casting steel spool spindle repair needs you may have.
We have the technology,the eauipment and the knouledge to make sure that you will be 100% satisfied.
Our technicians are extremely experiences and are some of the best in the industry.
Come see how we can save you downtime and keep you up and running.
Time is money,make the call now!
guangwei@gwspool.com or +86-379-64593276