Targeted Poverty Alleviation
Targeted poverty alleviation is essential to building a moderately prosperous society in all respects.Since the 18th CPC national congress, the CPC central committee and the state council have raised poverty alleviation to an unprecedented level.General secretary xi jinping and premier li keqiang have repeatedly watched poverty alleviation talk about poverty alleviation, and paid close attention to poverty alleviation in person.General secretary xi jinping, while putting forward the new requirements of scientific and targeted poverty alleviation, stressed that the most arduous and arduous task to complete the building of a moderately prosperous society in all respects lies in rural areas, especially in poor areas."Without a moderately prosperous society in rural areas, especially in poverty-stricken areas, we will not be able to complete the building of a moderately prosperous society in all respects."

Targeted poverty alleviation embodies the essential requirements of socialism.Comrade xiaoping pointed out in the southern talk that the essence of socialism is to liberate and develop the productive forces, eliminate exploitation and polarization, and finally achieve common prosperity.In today's society, due to the causes of disability, due to the lack of skilled labor and funds to the poor back to the poor must firmly set up to look at the poor to help the poor really poor idea.State of a unified object recognition for poverty alleviation measures, in accordance with the county as the unit size control principle of grading is responsible for the accurate identification of dynamic management, national poverty alleviation system in one year, finished on all funding poor accurately identify and one by one, by inputting tent card, set up the national poverty alleviation information network system, makes the support object be clear at a glance.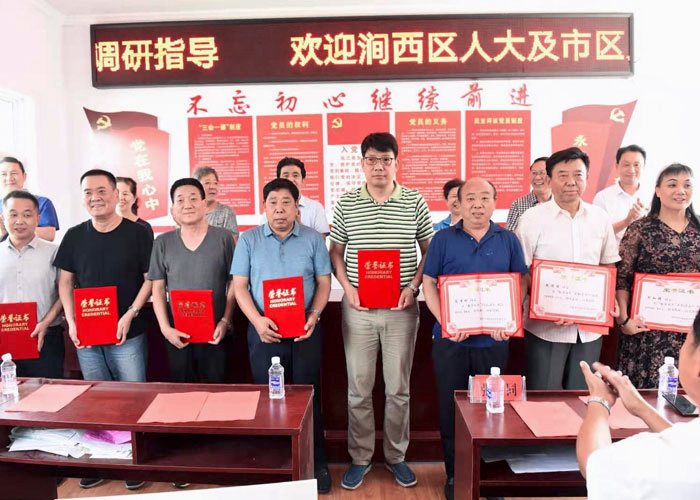 Targeted poverty alleviation embodies the profound connotation of people's livelihood.General secretary xi jinping stressed that we should pay special attention to, care about and care about the people in need. The three special words are profound.
In order to further do a good job of matching assistance to songxian county che cun paper house village, fully mobilize the people's congress deputies to devote their love to the fight against poverty, to help the poverty-stricken counties to lift themselves out of poverty.After the decision of the party group meeting of the standing committee of the district people's congress, we organized some deputies to the people's congress and staff to carry out investigation and sympathy activities in papufang village of songxian county.Our company's general manager Chen jianli participated in this poverty alleviation activity and donated 10,000 yuan.