Open the notebook of time, we are all in the most beautiful memory
12-04-2023
Birthday event season 1
From winter to spring to the return of Yan, February 25 is a sunny and poetic day. In order to let the birthday stars of the company in the first quarter have a fulfilling and meaningful birthday, so that everyone can release their mood and enjoy nature after busy and intense work, under the organization of the Comprehensive Management Department, the "Xiangyang Two-day Tour" was launched. birthday event.
The first stop, Xiangyang Xijiachi, is located at the southern foot of Fenghuang Mountain (also known as Baima Mountain), about five kilometers south of Xiangyang City, Hubei Province. It was built during the Jianwu period of the Eastern Han Dynasty (AD 25-56). In the Tang Dynasty, Xijiachi was a place where famous writers such as Meng Haoran and Pi Rixiu often visited. Pi Rixiu also has a famous song "Morning of Xichi", which praises the beauty of Xijiachi: "In the early dawn, Xiao Sen carries wine, and the cool wind blows around the pavilion. The sound of emeralds carries people away, and a lot of hibiscus embraces the sun. Open. The bamboo leaves are deeply buried in the fishing boat, and the fish are rippling and chasing the bosom. Under the bamboo screen, the mountaineering clogs, ten nights in Gaoyang, forget to return."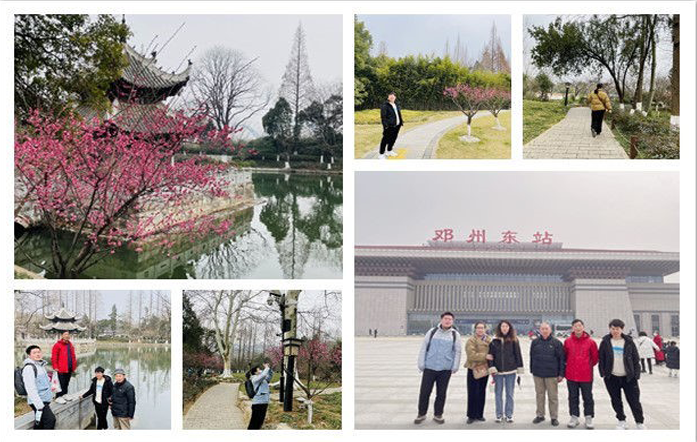 The second stop, China Tangcheng, also known as Xiangyang Tangcheng Film and Television Base, is located in the Linjiang Scenic Area of Mount Xian with profound cultural heritage and beautiful natural scenery. Relying on the 2,800-year-old historical and cultural heritage of Xiangyang, a large number of representative Xiangyang cultural elements such as Xianshan, Hanshui, Meng Haoran, Xijiachi, etc. have been injected into the scenic spot, making it uniquely contain Xianshan culture, Hanshui culture, poetry culture, historical culture, The cultural highland of Xiangyang, including religious culture, archaeological culture, etc., presents visitors with the ultimate journey of "a pillow of spring dreams, romantic Tang City".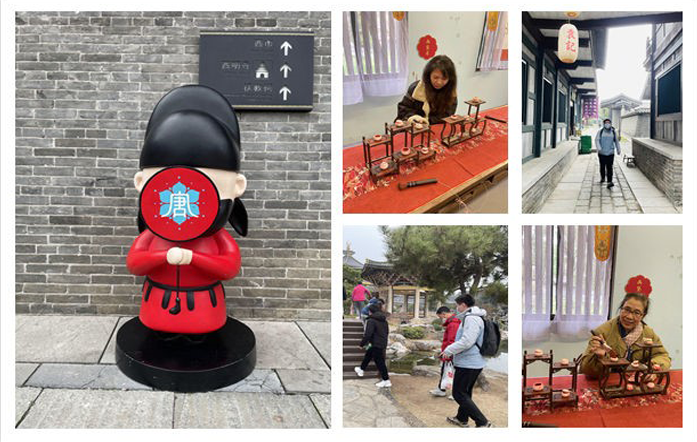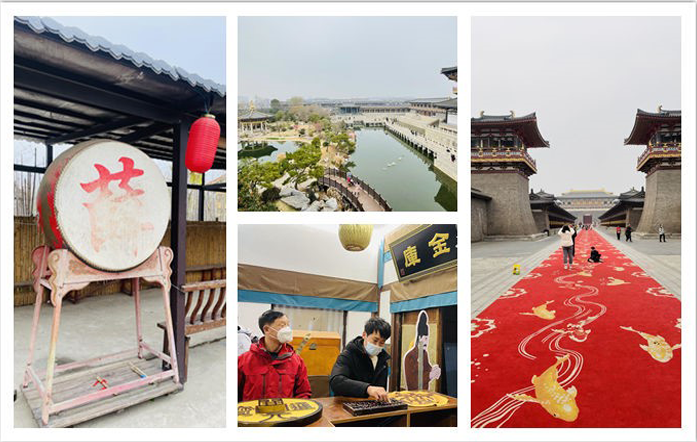 The third stop is to take a cruise ship to visit the Han River; the cruise ship departs from Longzikou Wharf in Fancheng, goes down the river, passes through the ancient city of the Han River, crosses the first bridge of the Han River, passes through Changmen and Yuliangzhou, passes through the Dongjin Bridge, and passes Xianshan, Guanyin Pavilion, and finally arrived at Tangcheng Wharf. The Shen Yun Han River cruise ship is the most luxurious and elegant ancient painting boat in China. This cruise ship uses the story of Mi Fu in Xiangyang to express the artistic conception of calligraphy and painting on the ship. The whole journey is nearly 10 kilometers, and tourists can enjoy the historical sites and natural scenery on both sides of the Han River within one hour of sailing time.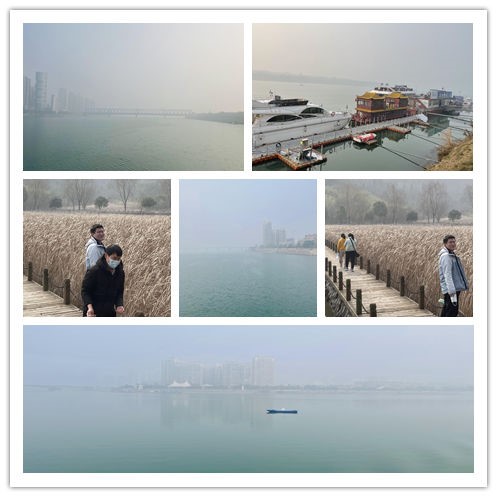 This birthday event deepened the employees' sense of belonging to the company, enhanced the feelings among employees, and reflected the company's corporate culture of unity. In such an atmosphere, Guangwei Seiko will surely create new glories like a spring breeze!